As the experts in the manufacture of bullnose verandah rafters, curved beams and other curved rafters for the last 25 years, Lyrebird Enterprises are well placed to assist you with your outdoor verandah and/or carport project.
We have consistently provided our clients and their support team with high quality products, excellent service and valuable advice. It's something we pride ourselves on. Our products are thus found in many prestigious and unique locations around the country.
Lyrebird Enterprises are also well known in the heritage renovation industry, manufacturing replacement components to ressurect age-old designs and construction methods.
A number of our decorative items are based on classic designs created in the 1880's by Sydney artist Lucien Henry.
The designs of all of our curved rafters, beams and trusses, although influenced by designers of previous generations, yet cater for today's architectural taste.
Our mission statement: Quality and Leadership in the Industry of Verandah and Carport Construction and Heritage Timber Components.
All of Lyrebird's products are made in Australia from quality Australasian materials.
"I found the quality of your products to be exceptional, and the customer service from Albert was great - he was always quick to reply to any emails or questions I had.
"I give Lyrebird Enterprises a big thumbs up!!!"
Rob Bamford, Lyrebird customer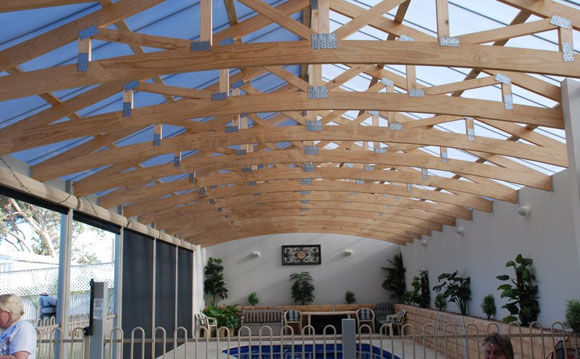 We invite you to review our product range: